How Much Does It Cost To Wrap A Car?
A change is always fun. You may have considered changing the colour of your car by painting it. If you haven't gone through with it, it's more than likely that it's because of the cost involved and the time taken to get a paint job. There's also that (understandable) fear of getting a scratch on a brand-new paint job. A vinyl wrap on your vehicle can give your car that makeover you wanted in a fraction of the time. A vinyl wrap also actually helps preserve the paint on your car and protects it from dings, scratches and harmful UV rays, which makes it an even sweeter deal if you decide to sell your vehicle. That's a huge reason why most people with high-end, luxury cars opt for a full-colour change with a vehicle wrap.
Ok, so there are plenty of good reasons why a vinyl wrap is a great idea. But…
How much does it cost to wrap a car?
Generally speaking, a full vehicle wrap in a standard wrap film will range between $3,000-$6,000, while a partial wrap could range between $1,500-$3,000.  However, there are plenty of factors that determine how much a vinyl wrap costs. The price to wrap a vehicle varies depending on the overall size of the vehicle, the amount of coverage applied, and any other demands or requirements specific to each vehicle. Let's have a look at the various factors that could affect the cost of your vinyl wrap.
Cheaper is definitely not better when it comes to vinyl wraps for vehicles. Low-quality wraps tend to bubble and warp after a while. Although cheaper, calendared vinyl wraps can damage the exterior of your vehicle. Opt for cast vinyl wraps which are quality assured by 3M or similar.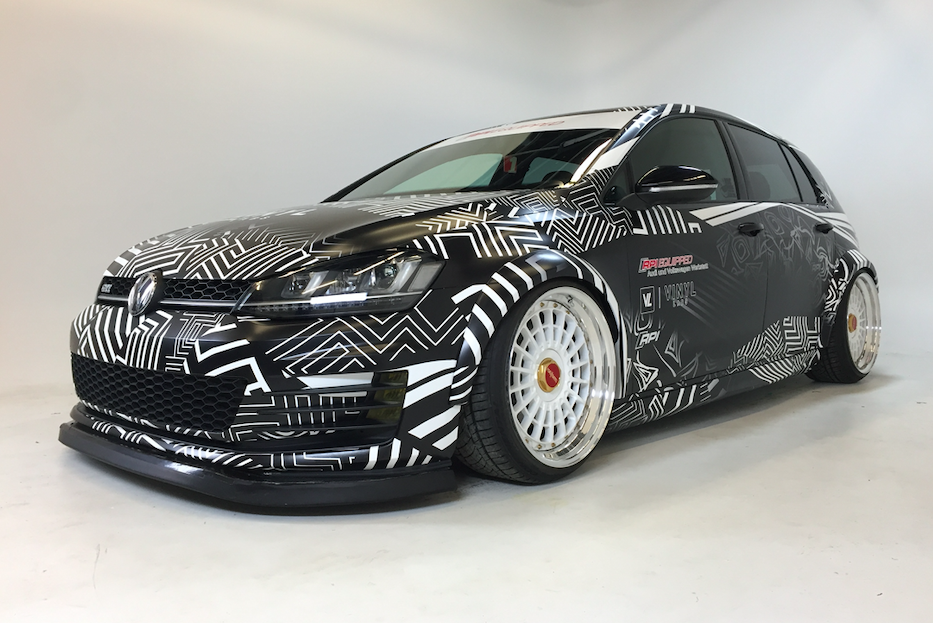 Most standard wrap films come in gloss, satin and matte finishes and are all priced the same. However, textured finishes like chrome, carbon fibre, brushed aluminum, or custom vinyl finishes are more expensive. A custom design on your vinyl wrap can also bump up the price.
The Make and Model of Your Car
Bigger doesn't always mean cheaper when it comes to a full vinyl wrap. A car with intricate curves and complex shapes is likely to be more expensive to wrap than a box-shaped delivery van for example. Additionally, installers need to remove trims, taillights, headlights and bumpers before installation which can drive up the cost of your vinyl wrap depending on the make of your vehicle.
A standard vehicle wrap will cover all exterior painted surfaces. However, if you want your vinyl wrap to cover other elements of your car like the trim pieces, emblems and badges, or door handles, grills and bumpers to be included, then the price does go up. Partial coverage, on the other hand, can drive the price down. But it also means that your vehicle is only partially protected from the elements. Partial vinyl wraps work well for branding purposes. 
At Vinyl Labs, we make sure that every vehicle wrap job we take on gets our full attention so that it is completed to perfection. Get a quote for a vinyl wrap for your vehicle today or get in touch with us if you have any questions here.