If you've ever walked past a construction site, you've probably seen vinyl hoarding. It's that temporary fence that surrounds the site and keeps people out. It's made of PVC, which is a tough and flexible material that can handle any weather or impact. Vinyl hoarding is awesome for construction site safety, and here's why: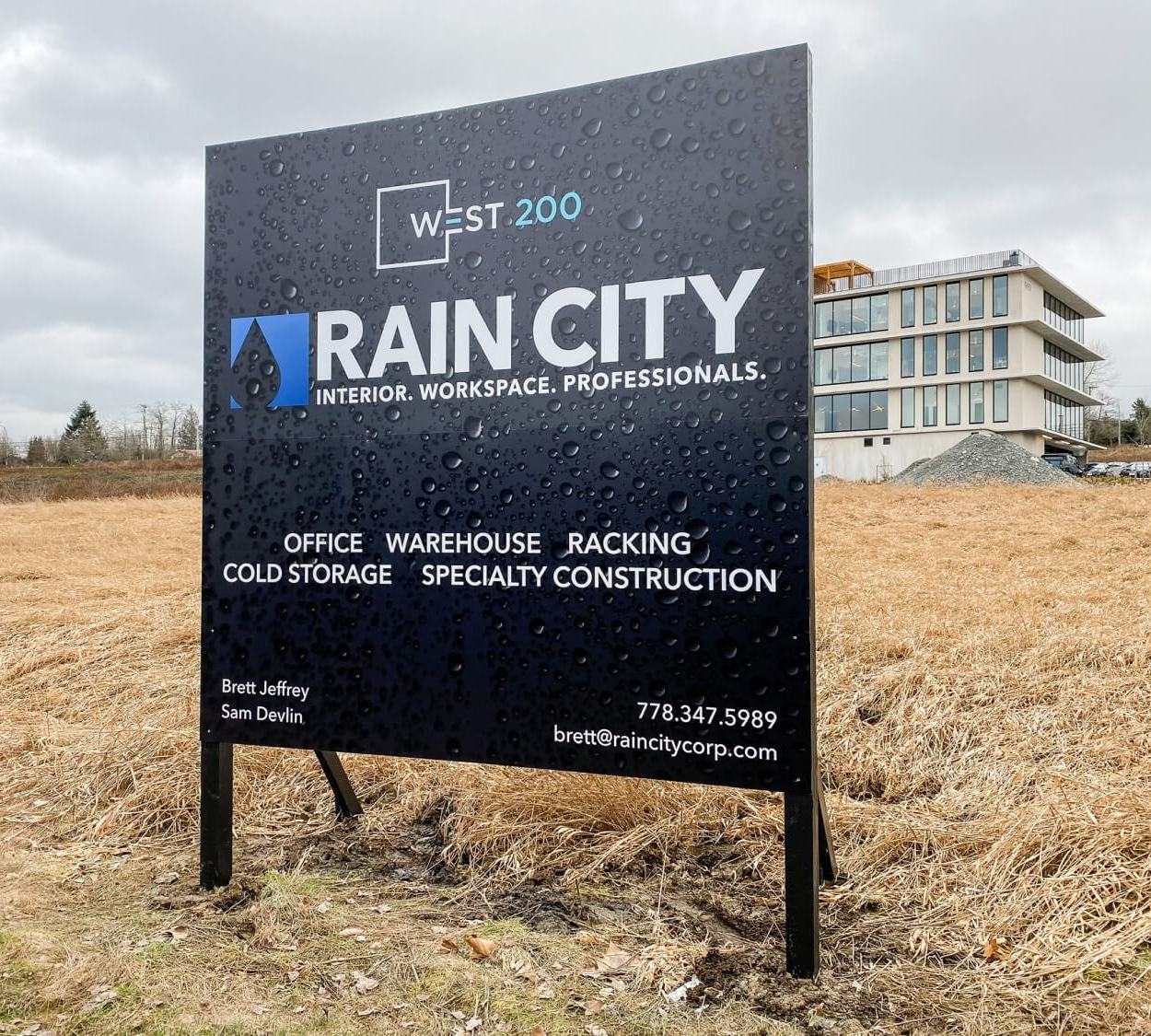 Security:

It keeps people from climbing over or breaking in. The fence is usually at least 2.4 meters high, but it can be higher depending on the project or local regulations. It's also securely attached to the ground or to a solid structure, so it won't fall over or blow away

. Vinyl hoarding acts as the first line of defence against intruders, vandals, trespassers, and curious bystanders who may pose a risk to themselves or to the project.
Privacy:

It blocks the view of the site and keeps things hidden. The fence is either solid or covered with graphics or signs that don't let outsiders see what's going on inside keeping your project under wraps until the big reveal. This way, no one gets tempted to sneak in or steal anything. Additionally, many people dislike the sight of a construction site. Construction hoarding stops people from getting annoyed by the site.
Creates a Barrier:

The fence creates a barrier between the work area and the public space, so nothing can fly out or fall on anyone. Vinyl hoarding can help to minimize the environmental impact of construction activities by absorbing or reflecting sound waves and preventing dust from spreading to the surrounding areas. It also makes the site look nicer by hiding equipment.
Cost Benefits:
Another huge advantage of vinyl hoarding is the how much it costs. Vinyl is cheaper than more traditional materials like timber or metal. Vinyl is also weather resistant, which means it isn't corroded easily by sunshine, rain, or snow. The durability of vinyl also means that you may be able to reuse your construction hoarding for multiple projects in succession.
As it is light, it can also be moved from one project to the next without expensive transport and labour costs too.
The Advertising Benefits of Construction Hoarding
Vinyl hoarding is not only good for safety, but also for marketing and branding by customizing the fence with graphics, logos, slogans, information, or pictures. A few creative ways to use all the space vinyl hoarding provides include:
Advertising Your Project:

By using vinyl hoarding, you can turn your construction site into a billboard that showcases your project and your company. Customize your vinyl hoarding to catch the eye of passers-by and potential customers to give them a sneak peek into the project and drive interest.
Public Signage:

If your project is in a busy city, then construction hoardings can also serve as wayfinding signage to let people know of possible diversions or disruptions to their usual commute. It's a great way to show the public that your company cares and builds goodwill.
Recouping Some Costs:

Billboard space in busy areas can be too pricey for smaller businesses. Combined with digital ads, they also only get a few seconds of attention. With vinyl hoardings, their advertisements stay up 24/7. Offering your hoardings to local businesses as advertising space at reasonable rates can help you recoup some money on your project costs. 
Vinyl construction hoarding is a smart and effective way to promote your project and your company while ensuring safety and security. Vinyl hoarding can help you generate leads, increase sales, and build loyalty among your customers making it a smart choice for any construction company.
Construction Hoarding Signage from Vinyl Labs
The vinyl experts at Vinyl Labs are here to help you with all your signage needs. With a variety of substrates to choose from, our signs carry on the look and feel of your brand in a visually captivating way, while hiding the unsightly mess of construction. As a one-stop shop for everything vinyl, our team handles everything from concepts and design to production and installation.
Call or email us now to get started on designing attention-grabbing construction signage (or something that blends in discreetly) to get your project off to a great start.