As the world continues to evolve, so do the trends in vehicle wrap designs. Vehicle wraps have become one of the most effective and affordable ways to promote a business or product or to change the colour or design of your vehicle easily. In recent years, the industry has seen a surge in creative designs and innovative techniques that have taken vehicle wraps to the next level. Trends constantly evolve and shift. At Vinyl Labs,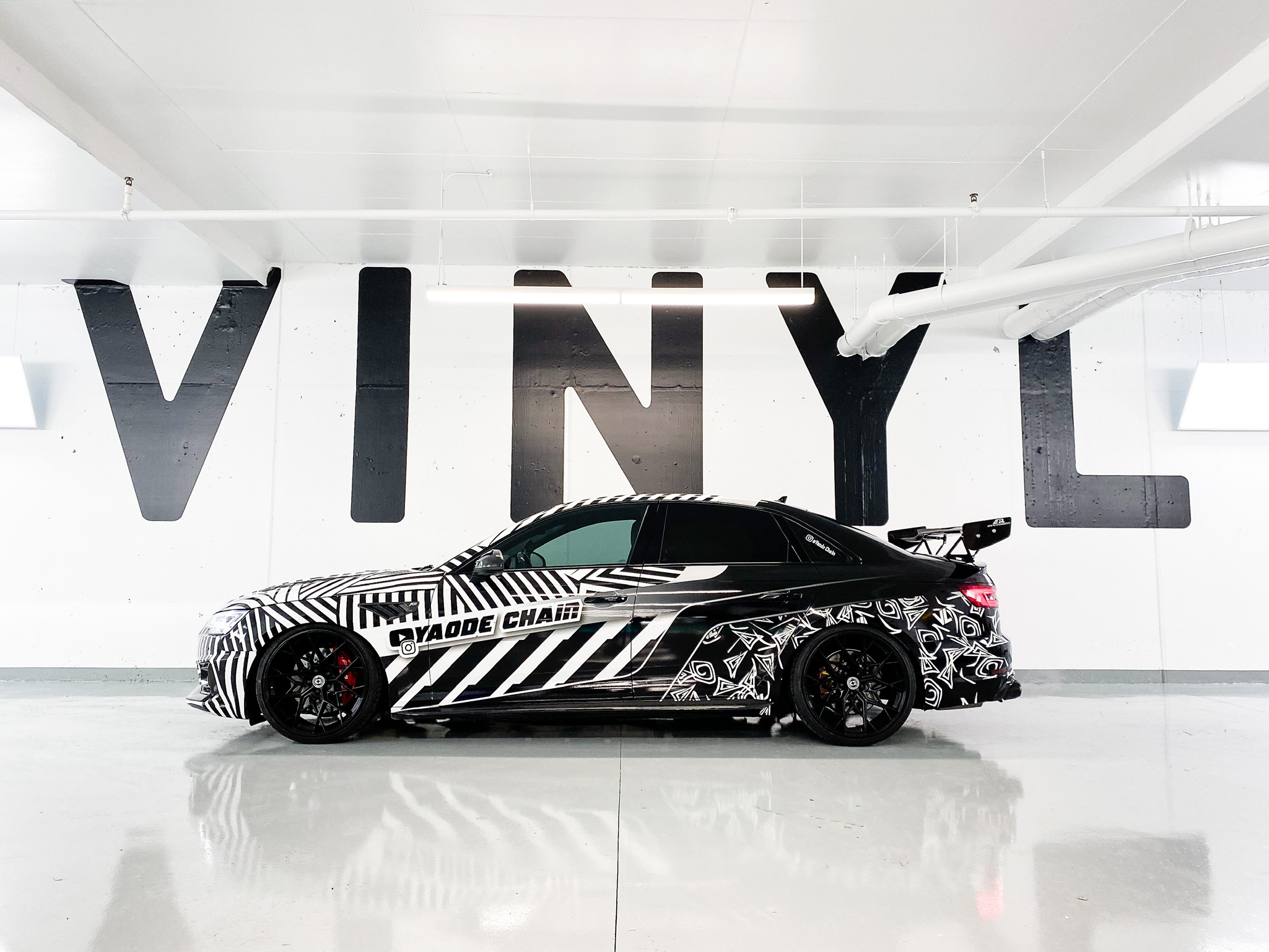 Go bold
One of the latest trends in vehicle wrap designs is using bold and vibrant colours. Bright and eye-catching colours are used to grab potential customers' attention and make a lasting impression. This trend is especially popular among businesses that want to stand out from their competitors and make a statement.
Different finishes
Another trend that is taking the vehicle wrap industry by storm is using a unique finish. Depending on the design or colour you choose for your wrap, a matte, satin, or metallic finish can change the end result of the design. 
Metallic finishes are used to create a sleek and modern look that will grab attention. This trend is especially popular among luxury car brands and businesses that want to create a high-end image.
Matte finishes give vehicles a sleek and modern look with no reflectivity. Satin finishes have low shine and reflectivity but still give off a muted, sleek and luxurious look.
Geometric designs and patterns
Shapes such as triangles, hexagons and chevrons can be used to create striking designs. Combine these patterns with bold colours or gradients to create a big impact.
Minimalist designs
If clean lines, simple shapes and a limited colour palette are more your style, don't worry. Minimalist designs can create a sophisticated and modern look while keeping the focus on your branding. 
Retro and vintage-inspired designs
Classic typography, distressed, worn-looking textures, and colour schemes that were popular in past eras can make for an attention-grabbing, attractive design that can appeal to specific demographics and those seeking nostalgia.
Custom designs
Vehicle wraps featuring custom illustrations and artwork are a great way to showcase your brand or company. These designs can be highly personalized and showcase the creativity and individuality of the business or owner.
Full-colour photos
Printing technology allows for high-quality, full-colour photo wraps. These wraps now allow for intricate detail, designs, and vibrant imagery, making them very popular for personalization and advertising.
Intentional use of partial wraps
In addition to new materials, the vehicle wrap industry is also seeing a surge in using unique and creative techniques. One of the latest techniques being used in vehicle wrap design is the use of partial wraps. Partial wraps involve wrapping only a portion of the vehicle, such as the hood or roof. This technique is being used to create bold and impactful designs without the cost of a full wrap.
We got your vehicle wrap needs covered
From full to partial wraps and everything in between, Vinyl Labs has the skills, experience and technology needed to create your dreams' custom, unique design. If you want to learn more about how a vehicle wrap can transform your vehicle or to request a quote, contact us.