Tips on How to Convert Shoppers with Business Window Graphics
When it comes to business advertising, companies often think about using billboards and bus stops. However, many small business owners forget about the impressive blank canvas that is right in front of them: all that unused window space!
Adhesive vinyl window decals offer a cost-effective way to communicate vital information to customers.
Well-executed vinyl business window graphics add a professional touch to your small business and reaffirm your branding. Establishing a memorable look will help build your reputation within the community.
But only if you make your marketing memorable.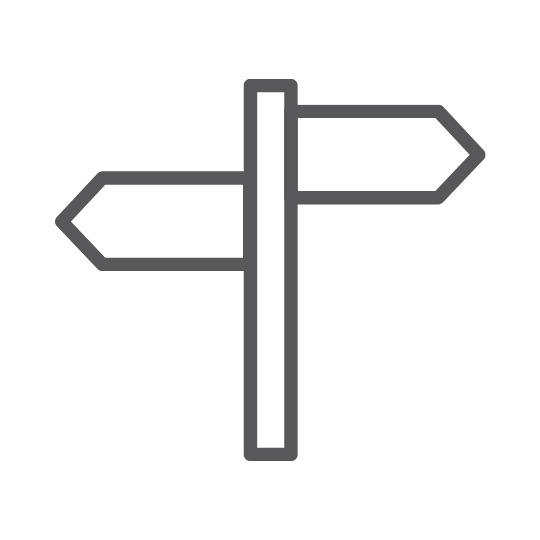 When working with Vinyl Labs, our highly knowledgeable staff acts asan extension of your team to provide you with all the available options,allowing you to focus on what matters most.
Vinyl Labs empowers you or your business to operate at the highestlevels of efficiency with state of the art products, while providing accessto world-class design, print, and installation services.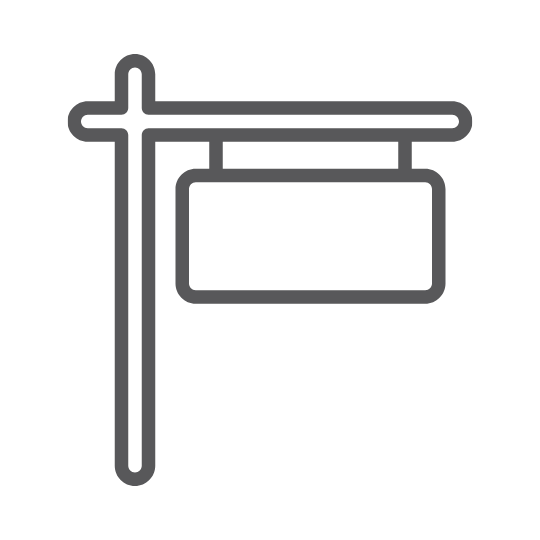 Storefront Window Graphics Are Important
Custom window decals with your business name, business hours, and business logo on the front windows and glass doors help identify your location.
With the right storefront window graphics in place, you have an opportunity to reach even more potential customers passing by.
At Vinyl Labs, our job is to make your messaging visible, your job is to make it memorable.
Here's our advice when adding window vinyl to your storefront windows.
Choose Clear, Bold Messaging
You want to create curiosity without being misleading or vague. Posing a question is a popular way of achieving this.
For example, the words 'Ready for tax season?' would work for an accounting business. It provides potential customers with a pretty clear idea of the company's services.
When coming up with an adhesive vinyl ad, try to avoid using any hard-to-read, overly stylized fonts or excessive cursive text. It may look impressive on your laptop screen, but it may appear illegible on a storefront window.
Use Custom Window Decals to Promote Sales
Don't discount the potential sales that a busy street provides. Your front window display is valuable advertising space. Adding custom-printed graphics to your window will spread the news about any sales or upcoming promotions.
Temporary business window graphics are easily installed and quickly removed, leaving no ugly mess.
Make your messaging big, bold and bright. We suggest using bright red vinyl lettering to command attention. Don't be afraid to use the entire window!
Including dates also helps create a sense of urgency.
Include High Res Images to Strengthen Your Branding
Whether you sell fresh-baked bread or pet products, people respond to visual stimuli.
High-resolution large format photos and custom-created artwork create a wow factor in commercial settings.
When an image is going to take up most of the window space, it needs to be sharp and detailed. A resolution of 100-200 dots per inch is the standard for most windows graphics work.
In terms of photo selection, it's smart to feature the products you wish to be known for.
Try and focus on a single product or service per window. You don't want to muddle your messaging by making people question what it is your business offers.
The more obvious you make your window display, the better. Keep things simple.
Use Imagery That Grabs Attention
When it comes to the visual look, contrasting colours will help your image stand out.
Whether you prefer a solid image or a more translucent appearance, the imagery on your business window graphics helps create an impressive look.
Focusing on the desirable results your product or service can achieve will contribute to a pleasing ambiance full of positive associations. Images of happy people on your window display can help set the right tone.
Remember, don't litter the power of your visual message with unnecessary text. If people have more questions about a promotion, they will ask. Be direct. Boil down your visual marketing to the essential idea you wish to communicate.
When done properly, business window decals speak volumes to your target audience.
Create Privacy/Curiosity for Your Customers
Perhaps the staff and patrons inside your business don't want people staring in from outside.
When it comes to custom window graphics, there are plenty of ways to cover the window while still allowing in pleasing natural light.
Vinyl window graphics are available in a number of different options, including clear, opaque, transparent, and frosted. Perforated window decals permit visibility through the window from one side of the glass only.
Custom window graphics can help create curiosity which will draw people in. From frosted windows to graphics with your opening hours, the glass around your store is a big part of the customer's visual journey.
Contact Vinyl Labs for Advice on Your Commercial Window Graphics
Custom window graphics like those supplied and installed by Vinyl Labs in Langley, BC, offer an effective advertising platform for businesses large and small.
Like anything, it all comes down to the execution. The services offered by Vinyl Labs will transform the appeal of your storefront space and make your logo stand out.
If you're a business owner, talking to a professional about the options available for your large window can be a real eye-opener.
Never underestimate the power of a window graphic on a prominent window to draw attention to your business.
Installing Graphics Makes Business Sense
Downtown buildings, suburban offices, restaurants, wherever there is a pane of glass, Vinyl Labs can work our magic for valuable messaging inside and out. Your glass is the blank canvas for our precision craftsmanship.
No permit is required. No waiting for a location to open up. We offer quick turnaround times on new campaigns. Our quality window graphics provide years of use.
Why stop at window wraps? Wall decals and vinyl vehicle wraps will extend the reach of your brand even more.
Window graphics are affordable on-site advertising for any brick-and-mortar location. You get more creative options for your spend in terms of designs and colours.
When it comes to window stickers, vinyl window graphics, business window decals, vinyl window wraps, vinyl lettering, window stickers, window clings, and window signs, make Vinyl Labs in Langley your first call.

National Headquarters:
19951 80A Ave
Langley, BC
Canada
Phone:
(604) 999-2706
Email:
[email protected]