All the DIY videos out there on the World Wide Web make some of the most complex tasks look easy. Vehicle wrapping is one of them. Going the DIY route with your vehicle wrap isn't recommended unless you really know what you are doing, especially if you want a pristine finish. However, if you do decide to try your hand at wrapping your vehicle yourself, read on to learn about the common mistakes people make so you can avoid making them.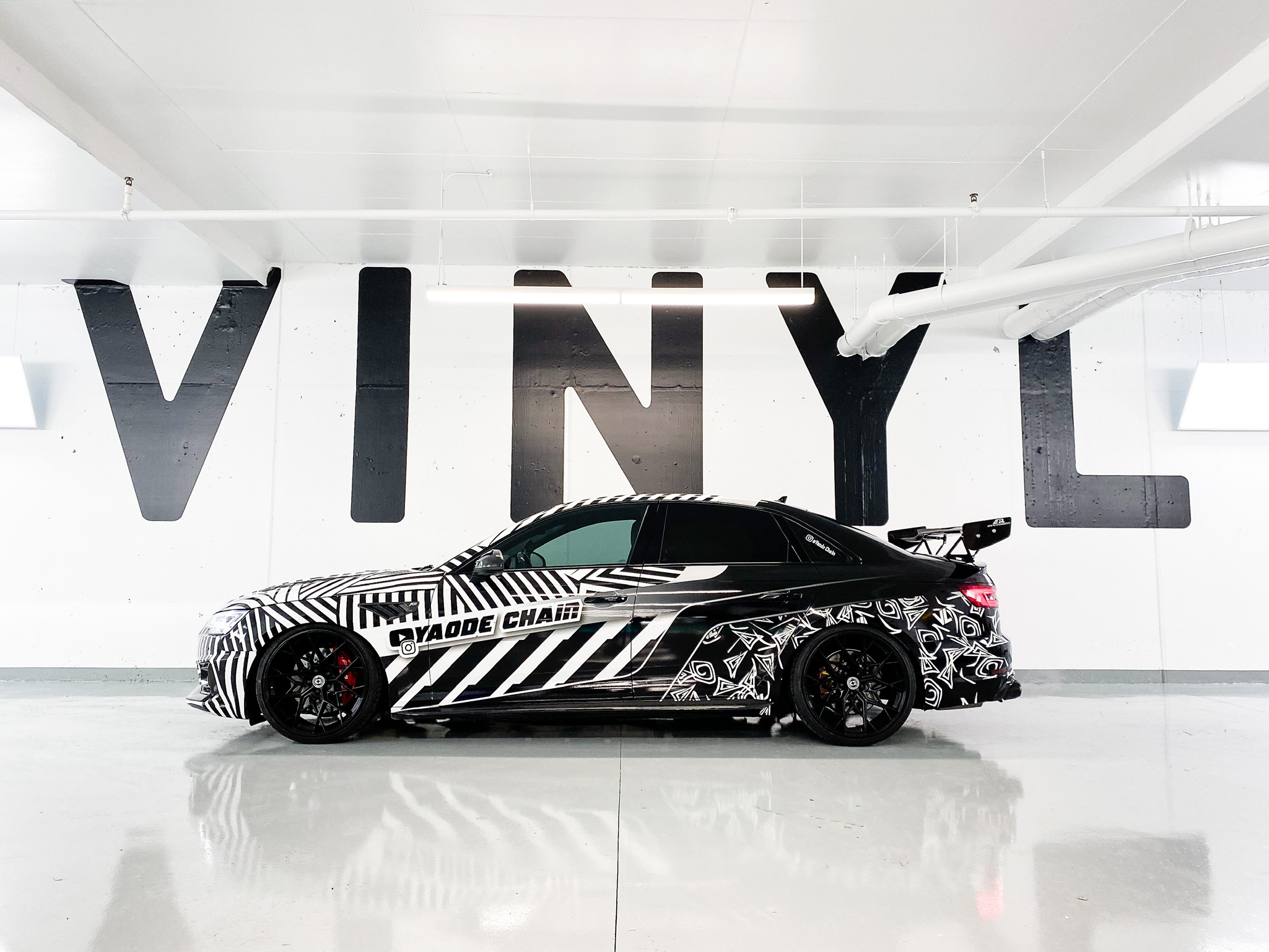 1. Going Solo 
Vehicle wrapping isn't a job you should attempt solo – even professionals work together to get a vinyl vehicle wrap perfect. Grab a buddy to help you with everything from your measurements and getting the wrap on just right. 
2. Getting the Measurements Wrong
Getting the measurements wrong is a big no-no. You need to know how to measure your vehicle down to the smallest millimetre. Get a measurement wrong, and you risk messing the whole project up. While excess wrap can be trimmed, running short on measurement will mean you'll have to use more wrap and restart the cutting process, driving up your costs.
3. Not Cleaning and Prepping Your Vehicle Correctly
Your car needs to be sparkling clean before you put the wrap on. Any dust or grime left on the car will prevent the wrap from adhering to the surface properly and lead to unsightly bumps in the wrap. You may also find the wrap peel at the edges if the surface isn't prepped properly. Cleaning each part of the vehicle before you work on it will make a huge difference to how your wrap goes on. 
4. Not Checking the Weather Report
Professionals carry out car wrapping jobs in temperature-controlled environments. If you're working outdoors, you need to be careful about rain. Humid conditions or cold conditions can cause bubbling too. It's a good idea to work in a garage or in a covered space.
5. Trying to Save Time
Wrapping a car is a time-consuming process that requires patience. Trying to rush the job will only result in errors. Certain parts like headlights, door handles, bumpers or mirrors may need to be taken off in order to get the wrap on properly. Trying to cut corners by not removing parts will only result in the wrap being improperly installed. The best thing to do is to take your time, and if you don't know which parts need removing, it is best to get in touch a with professional to do the job.
6. Improper Use of Heat Gun
Vinyl wrap needs the right amount of heat to stick properly. Using too much heat or too little will mean that the vehicle wrap won't be stuck on properly and can result in bubbling or peeling. If you're a newbie, try using a hair dryer on a low setting and slowly increasing the heat until it sticks properly. 
7. Trying To Patch Mistakes Up
You need to know how to work the wrap along the corners of your vehicle and rivets seamlessly. Trying to add patches of vehicle wrap to cover up will make it look messy. Your vinyl wrap needs to look seamless from end to end. 
8. Ignoring Post-Installation Procedures
Taking care of your vehicle wrap immediately after it has been installed is just as important as the installation process itself. You need to give the vehicle wrap enough curing time before you take it out for a spin. You also need to carry out a post-heating procedure to make sure there is no lifting or popping. Use the heat gun over small 8 – 10-inch areas of the vehicle to make sure there are no bubbles forming under the vinyl.
9. Not Hiring a Professional
If you have the slightest doubt about your ability to carry out the work, simply hire a professional to get the job done correctly the first time around. It will save you a lot of time, money, and heartache. 
At Vinyl Labs, we make sure that every vehicle wrap job we take on gets our full attention so that it is completed to perfection. Get a quote for a vinyl wrap for your vehicle today or get in touch with us if you have any questions.