Truck Wraps for Vancouver Businesses
Vinyl Labs in Langley, British Columbia, creates custom vehicle wraps for all makes and models. A vinyl car wrap can totally transform the appearance of your ride.
Vinyl car wraps instantly distinguish your car from pretty much everything else on the road.
That same flash and sophistication can be applied to your business vehicles with proper customization and the right materials.
When it comes to vinyl truck wraps for company fleets around Vancouver, Vinyl Labs in Langley is the place to go.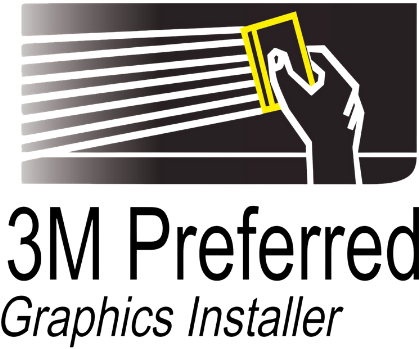 Go Mobile with Your Marketing
If your business involves hauling products throughout B.C. or across North America, you owe it to yourself to take advantage of the situation.
Truck wraps are a cost-effective advertising solution that commands thousands of views. Think of your company's fleet as moving billboards. By partnering with the right vinyl wrap installer, you can reach more people than you would if you were to rely on conventional posters, mailers, bus stop ads, and radio spots.
Vinyl Labs is capable of adding a custom design to any vehicle you own.
With vinyl, you have a variety of creative opportunities. Working with an experienced team that understands the finer points of vinyl wrap installation will ensure you get the most bang for your buck. If you want a positive return on your marketing investment, think vinyl!
Vinyl Wrap Makes an Impression
People on the road are alert. A brightly coloured vinyl wrap commands attention. Vinyl wrap marketing is easy to understand, non-invasive and delivers your key message quickly.
Unlike radio ads with annoying jingles and aggressive spokespeople, vinyl wrap conveys your brand's value without being "in your face."
When done well, your vinyl ad is a pleasing distraction amidst a sea of standard vehicle paint.
A lot of precision and skill goes into creating a "mobile billboard." But it's a perfect solution for so many different kinds of business.
The opportunities for positive impressions are seemingly endless. However, you need a talented wrapping company to ensure your trucks end up looking their best.
A Truck Wrap Solidifies Your Brand
Vinyl Labs will work closely with your team to create a custom design or match your current branding assets. Whether your company has a campaign already in place or you want to try something new, our design team in Langley, B.C. ensures no detail is overlooked.
Whether you need a full wrap, a partial wrap, or a decal kit for one spot on the back of your tractor-trailer, rest assured the pros at Vinyl Labs in Langley will do a fantastic job.
Vinyl truck wrap will help any truck stand out! When it comes to putting custom designs on your trucks, Vinyl Labs' highly trained staff has you covered.
Why Do You Need a Vehicle Wrap?
If your truck's original paint job is bland, vinyl truck wraps can add vibrant photos, colours, and logos. Why invest in an expensive new paint job when vinyl wrap can accomplish more for a lot less.
If you've ever driven past a trailer featuring giant images of food and felt a little hungrier, you know how effective truck wrap advertising can be.
Your truck will continue to impress, whether it's parked at a truck stop or moving down the highway.
Professional installation ensures your vinyl application is of the highest quality. You should expect nothing less when it comes to your company's reputation.
Long-Lasting yet Removable
Your vinyl design options are endless, but that doesn't mean they are permanent.
Vinyl wrap can be removed once it has served its purpose. This means you can swap out old campaigns for a new design whenever you wish.
Vinyl wrap comes off with the right tools and materials. When professionally applied, wraps are quite durable, and the vinyl coating will help protect your vehicle from scratches and dings.
Vinyl wraps offer paint protection to help maintain a professional appearance and keep your company's property in top condition.
More Reasons to Visit Vinyl Labs
Vinyl Labs in Langley, B.C. works with many national and international brands, including PepsiCo.
Customers trust Vinyl Labs based on word-of-mouth reviews and our expertise as an authorized dealer of 3M graphics solutions. 3M is a pioneering leader in the world of vinyl film.
If you need help envisioning how our graphics might look on your trucks, Vinyl Labs is ready to fuel your imagination.
Custom Car Wraps and More
Vinyl Labs' professional services include vinyl wraps for any size and style of commercial vehicle. Potential customers include delivery cars, vans, and pickup trucks for people in the trades.
Looking for a free quote? Vinyl Labs can spruce up a single truck or your entire fleet. We'll get you wrapped up and looking sharp in no time.
If you're ready to discuss prices and cost, let us know the number of trucks you have and what you'd like to see.
National Headquarters:
19951 80A Ave
Langley, BC
Canada
Phone:
(604) 999-2706
Email:
[email protected]