The colours you choose for your walls can make a huge difference to how a room is perceived. The right solid colours can make a room feel cozy and inviting or light and airy. Patterns, on the hand, can add a feeling of opulence or playfulness or change the perception of space. Read on to learn how colours and patterns can help make an impact on your interior wall design.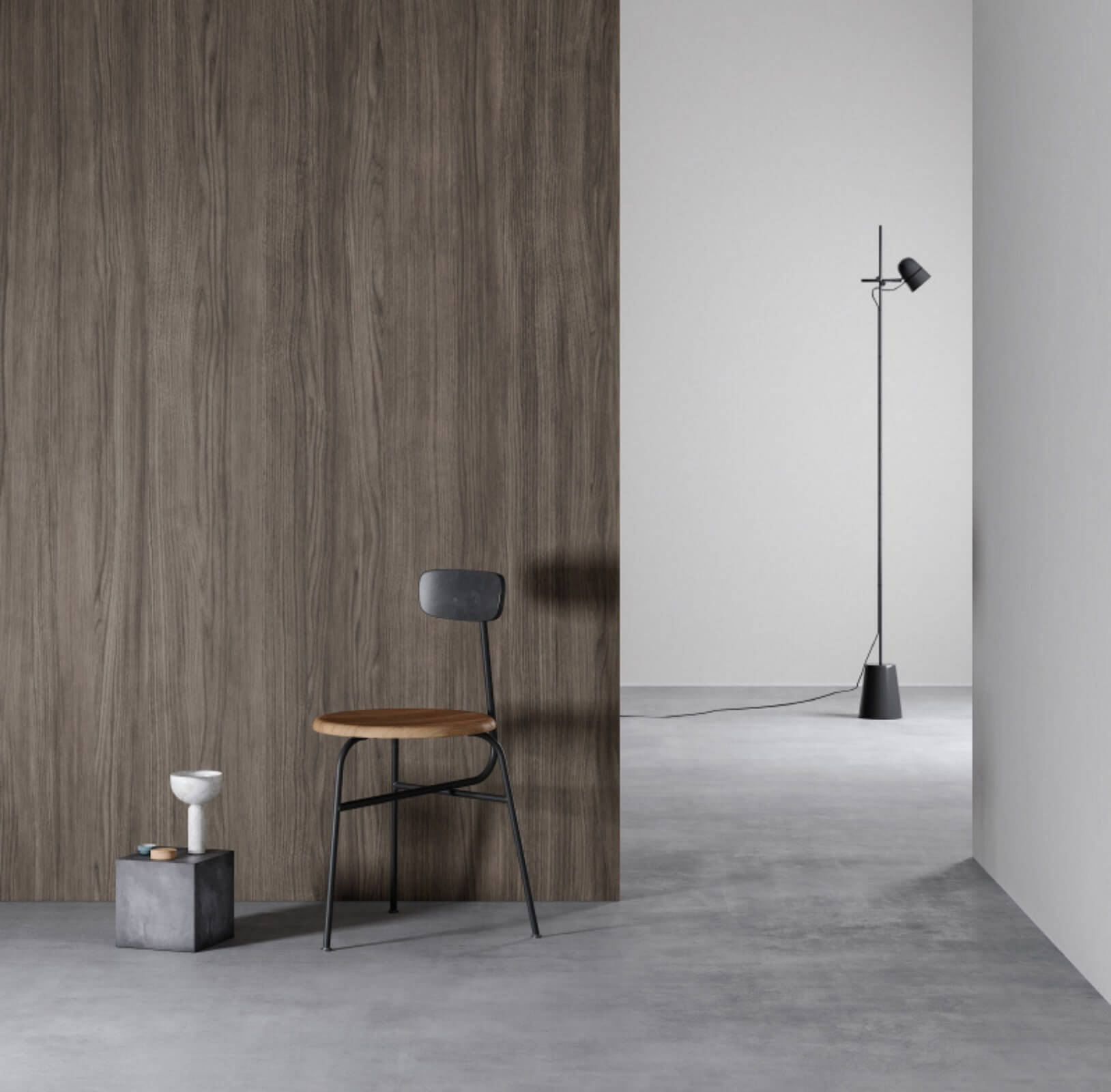 Solid Colours
Solid colours can make an impact on the emotions a room elicits. Read on to see how you can use vinyl wallpaper to change the vibe of a room.
Although space is a precious commodity, there are occasions when you may want a large room to look smaller and more inviting, like in a bedroom or a den for example. Using dark, solid colours on the walls can help compact space and absorb extra natural light. Colours like deep blue or olive green add a calming aura to a room.
Light and bright colours make a room look larger as they reflect natural light. Light colours like lilac and peach add meditative peacefulness to a room. Yellow adds vibrant energy to a room. 
Patterns
Many people are afraid of using patterns on their walls, worrying about whether they may not be able to pull them off. You can make your home look like it was designed by a professional interior designer just by following a couple of simple rules. 
Let your pattern match the size of the room – if you have a small room, then choose a smaller motif in the pattern and go big and bold in larger rooms to prevent them from looking cluttered with a small print.

Try before you commit – put one roll of wallpaper up and observe it for a week to see how It reflects the light as it changes through the day.

Pick colours that tie together the other decorative elements in your room.
We've discussed how different patterns and styles can elevate your interior wall design.
Stripes can play with perspective to add height or width to a room. Vertical stripes make a low ceiling look higher while horizontal stripes make a narrow room look wider. They add an elegant, timeless feel to a room. Picking brightly coloured striped patterns can add fun and whimsy while decorating children's rooms while a formal pinstripe paired with the right accessories can make a bathroom look luxurious. If there's a feeling you want to evoke, there's a stripe for it. 
Speaking of timeless elegance, no matter whether your personal style is a contemporary or mid-century country, there's a floral pattern to match your taste. Large floral abstract prints may be perfectly suited to create a feature wall while a small-scale floral pattern can look soft and romantic. 
Geometrical patterns can look tidy and organized. Their repetitive nature draws the eye with a pleasing effect. Geometric patterns with clearly defined vertical or horizontal lines can make a room look taller or wider, just like stripes can. Choose a geometric pattern with a circular design for a soft effect. 
Including natural elements and patterns in your interior wall design is very much on trend at the moment. Prints of botanical elements like leaves and twigs can add lushness to your décor. Think outside the box and remember that botanical prints do not need to be true to life colour-wise. A black and white large botanical print can create a modern, whimsical tropical look while a botanical print on a rich red background can recreate a luxurious look that is reminiscent of the Orient. 
Natural elements like stone and wood have their own textures and patterns. You can get vinyl wallpaper that imitates these elements complete with their unique patterns. You can break the proverbial fifth wall and even wallpaper your ceiling for a continuous flow. 
Vinyl wallpaper adds depth, dimension, and textures to your walls in a way that paint cannot. Vinyl Labs has over 500 wallpaper prints for you to choose from. But if you have something specific in mind, we can custom print a pattern to your specifications. If you need a printed mural for a feature wall, we can take care of that too. We can also take care of the installation for you, making us your one-stop shop for your vinyl wallpaper needs.
Get in touch with us and let us know what you are looking for today.