Vinyl signage: a versatile marketing tool for businesses
Vinyl signage is a versatile marketing tool that can greatly impact businesses. With its wide range of applications, vinyl signs effectively promote products, enhance brand visibility, and attract new customers. There are many different applications for businesses to use coloured vinyl signs.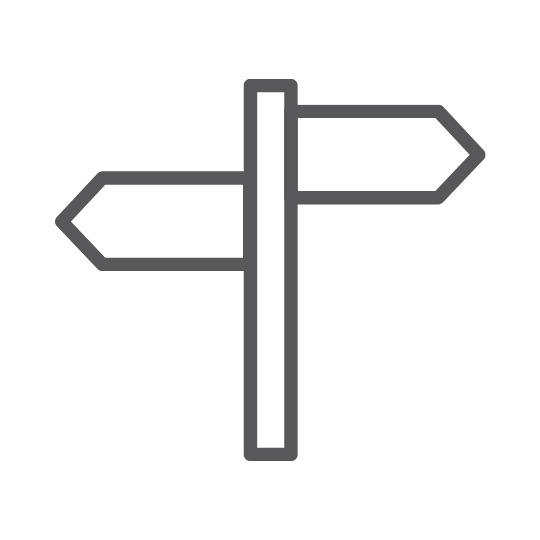 When working with Vinyl Labs, our highly knowledgeable staff acts asan extension of your team to provide you with all the available options,allowing you to focus on what matters most.
Vinyl Labs empowers you or your business to operate at the highestlevels of efficiency with state of the art products, while providing accessto world-class design, print, and installation services.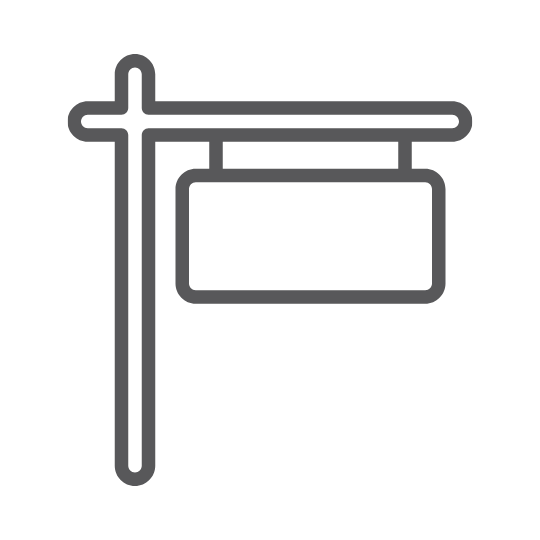 Vinyl signage is ideal for outdoor usage. From large banners and billboards to flags and yard signs, vinyl signage grabs attention and delivers a powerful message. Its vibrant colours, bold graphics, and weather-resistant properties make vinyl a great material for outdoor marketing campaigns.
Vinyl signage can transform the exterior of a business. From window graphics, vinyl lettering, and wall decals, high-quality vinyl lettering and signage can create eye-catching storefronts that deliver key information such as promotions, logos, hours of operation, and more. Vinyl signage can also be used to highlight special offers or showcase new products or services.
Vinyl signs play a critical role at trade shows and exhibitions. Pop-up banners, backdrops, and booth graphics made of vinyl are easily changeable and can attract attention and create a professional image for your business. They help you showcase your products or services effectively and can leave a lasting positive impression on visitors.
Vinyl signage is great for guiding customers within your business. Clear vinyl signs with directional arrows and help customers navigate their way through your store, ensuring a smooth and positive experience.
Vinyl lettering and signage offer flexibility, making it great for temporary promotions and events. Whether it is for season sales, product launches, or special events, vinyl banners and signs can be easily installed and removed as needed. Allowing businesses to maximize visibility during specific campaigns.
A popular choice of vinyl signs, vinyl lettering can easily add a personal touch to signage or projects. Custom vinyl lettering allows you to create unique designs with specific fonts and select the perfect size and colour to suit your needs and brand.
Great for signs that do not have imagery, vinyl letters can add personalization to storefront windows, signs, office spaces, and banners. There are many reasons why vinyl lettering is a popular choice.
Custom lettering is a popular choice for businesses and individuals looking to add a personal touch to their signage and creative projects. Custom lettering gives you the freedom to display your business name, motivational quotes, favourite phrases, and even monograms.
Vinyl lettering can be applied to most surfaces, including windows, walls, vehicles, signs, banners, and more.
Another great marketing tool, vinyl stickers, is another great use of vinyl material. Perfect for labels, your company logo, business names, and promotions, vinyl lettering can also transfer to stickers really well, making them great marketing tools to give out at events or for promotions.
Vinyl decals, signs, and lettering are easy to install and take down. Vinyl Labs makes installation even easier by doing it for all of our customers. We take care of design, printing, and installation from start to finish.
Vinyl is an extremely durable material, making it a popular material in the signage industry.
Vinyl Labs has your vinyl signage needs taken care of
For high-quality materials and service, Vinyl Labs has you covered. From a vehicle wrap to vinyl graphics, window lettering or window decals, we have the experience and passion for turning plain vinyl film into custom designs for your business. We can help with complex designs or simple, strong lettering. Our dedicated team will help you create and install the signage of your dreams.
Contact us
to start a conversation about how we can help your business.

National Headquarters:
19951 80A Ave
Langley, BC
Canada
Phone:
(604) 999-2706
Email:
[email protected]