What are the Benefits of Vinyl Wallpaper?
So you've decided to wallpaper your walls instead of painting them. Great choice! Wallpaper can add depth, dimension and textures to your walls in a way that paint cannot. However, the sheer number of variations available when it comes to materials and textures can make picking a type of wallpaper overwhelming. Add in the infinite number of patterns and it can seem like an impossible task. 
Vinyl wallpaper offers many benefits when compared to fabric or paper. Read on to learn about why vinyl wallpaper should be at the top of your list when you're considering redecorating your property.
1. Durable
Vinyl wallpaper is durable. While wallpaper can last up to 15 years, vinyl wallpaper can last even longer. The thicker material means that it's not prone to tearing easily, nor is it affected by moisture, so it isn't affected by seasonal changes.
2. Appropriate for Different Rooms
The durable nature of vinyl wallpaper makes it suitable for use in most rooms. You can use it in bathrooms, basements, and even kitchens. Grease and oil can simply be wiped off.
3. Easy to Clean
Unlike paper or cloth which stain easily, vinyl wallpaper doesn't absorb grease, oil, or water. This makes it really easy to clean.  You can simply wipe stains off with a damp cloth. Unlike cloth and paper, it also doesn't get dusty which makes it a great choice for homes with pets, young children or people with allergies. It's easy to keep vinyl looking brand-new for years.
You can also disinfect vinyl which makes it a great choice for areas that require high levels of hygiene.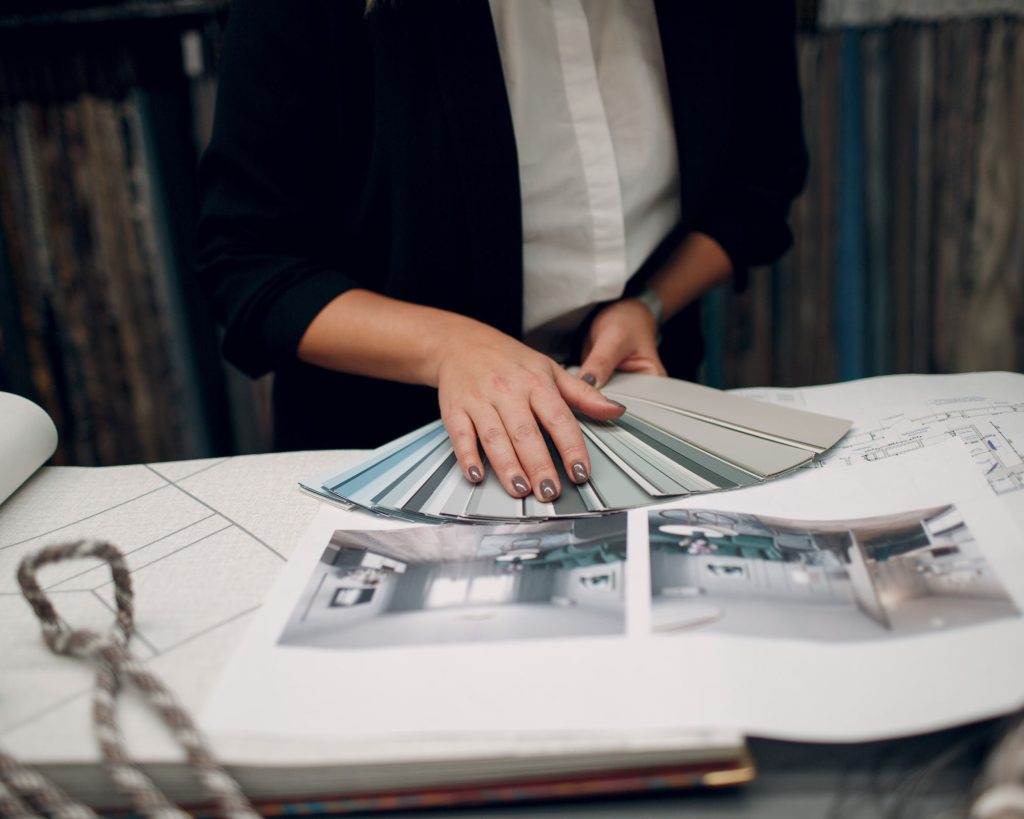 4. Safety First
Vinyl wallpaper goes through multiple different types of testing to make sure its safe for use indoors. Vinyl is a flame-retardant material in itself (think about it, it's used to insulate electrical wires), so using vinyl wallpaper can boost fire safety in your home. 
Additionally, it is free from acetone and turpentine, typically used in paint so, which means there are fewer chances of dangerous fumes leaking into your home from your walls.
5. Covers Imperfections
Thinner wallpaper materials need smooth surfaces for them to look elegant. This means that poor finishes and cracks are likely to show through and you may have to spend on resurfacing your walls before applying wallpaper. The thicker nature of vinyl means that cracks or imperfections on the wall are hidden.
When installed by professionals, you get a smooth, seamless look.
6. Textures, Colours, and Prints
Vinyl wallpaper comes in multiple colours and prints. You can have a wallpaper that imitates natural materials like wood, marble, cork, or fabric. You can also have vinyl wallpaper that imitates concrete for an industrial look. If you prefer something with a pattern, there are numerous prints to choose from. 
Textured vinyl wallpaper gives your walls a tactile character that looks and feels luxurious.
7. Customization
Just because there's a huge variety of prints, colours, and textures to choose from, it doesn't mean you have to go with what's available. The design experts at Vinyl Labs can create a custom print or design for your home or your business. Create your own print or design a feature wall to make a statement
Vinyl Labs has over 500 different options for you to explore when it comes to vinyl wallpaper or can create a custom vinyl print to suit your needs. 
Get in touch with us and let us know what you are looking for today.