Why Using Floor Decals Is the Smartest Marketing Tactic You Never Thought Of
Have you noticed how much time you spend looking down? A study found that Americans spent 4.7 hours a day looking at their phones. An interesting thing the study found was that they were looking at their phones while doing other things – like walking, example. So while custom signage is still an effective way of marketing your business, grabbing people's attention while they're looking down opens up a whole new world of untapped marketing potential.
Floor Decal Marketing Ideas
If you can grab someone's attention while they're looking down at their phones, you know you've got something going on. Here are a few ideas on how you can use floor decals to your advantage.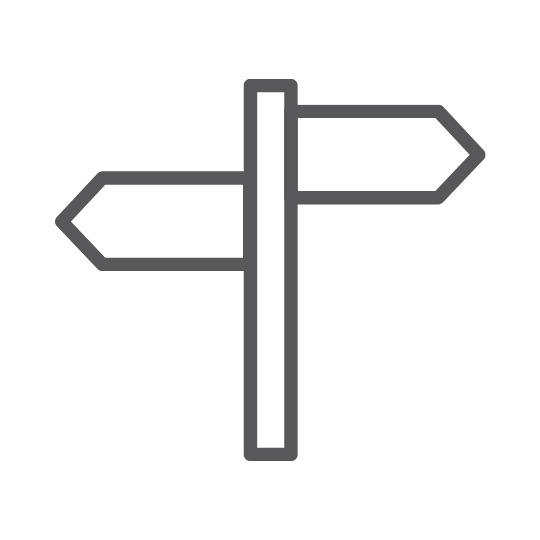 When working with Vinyl Labs, our highly knowledgeable staff acts asan extension of your team to provide you with all the available options,allowing you to focus on what matters most.
Vinyl Labs empowers you or your business to operate at the highestlevels of efficiency with state of the art products, while providing accessto world-class design, print, and installation services.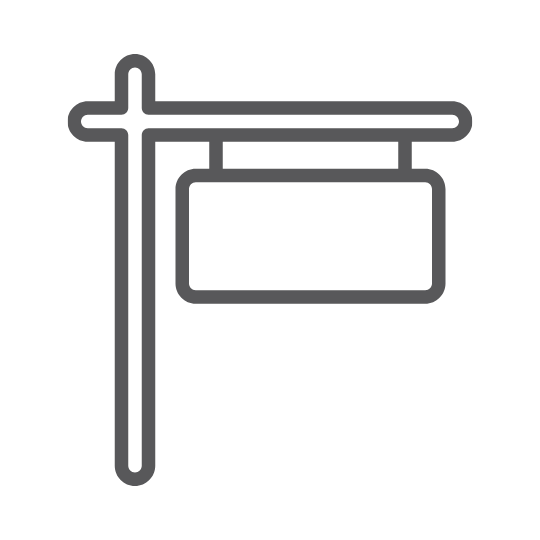 Putting your branding where it can be seen is always a good idea. Floor spaces are generally clear and provide ample room to, ahem, mark your territory when compared to walls that may be occupied by shelves and merchandise. Floor decals are also a great way to demarcate your space if your brand occupies a section of a larger enterprise.
Ok, so this isn't exactly new. But using floor stickers can guide your customers to specific sections of your store with your branding next to it to remind them of where they are. 
A more innovative way to use floor decals is to actually guide pedestrians to your premises – provided you're legally allowed to advertise on your sidewalk or shared building, of course. Innovative floor stickers that guide pedestrians can create a buzz around your business.
Speaking of feet – have you noticed how many people take pictures of their feet and put them up on social media to show where they have been. Use this trend to your advantage by giving them (foot?) selfie-worthy floor stickers to show off. A clever floor sign can lead to several likes and shares on social media, giving your business and organic marketing boost. 
Giving your customers a playful experience with the floor stickers really works to create a positive buzz.
Well placed optical illusions have the potential to really grab your clientele's attention. 2D floor stickers can use perspective cleverly to create 3D effects that draw people's attention and create a whole bunch of excitement around them. Use them to highlight sections of your store or market an exciting new product. There's no chance a potential customer will walk by it without looking.
Advantages of Floor Decals
Using floor decals to market your business is an innovative move in a world full of banners and fancy digital billboards. 
They are comparatively inexpensive and, unlike many other forms of signage, do not cause obstructions to sights and traffic. 

Floor decals come in a variety of colours and can be cut to any shape so your floor signage can be as large or small as you want it to be. 

They can be attached to both smooth and textured surfaces.

They are easy to install, and to remove without causing any damage to the original surface – so you can update your floor stickers as often as you like.

Floor decals are slip resistant which means they can be used in a variety of situations, including dance floors without posing a hazard to the public. 
If you want to try something innovative when it comes to marketing your business, Vinyl Labs is at your service. We can provide large (or small) floor decals for signage, advertising, or imagery to the floor of your business or customised signage for your corporate, wedding, or dance events. Apart from the printing, our signage and decal experts install your floor stickers for you for a neat professional finish. 
Get in touch with us for a quote today.

National Headquarters:
19951 80A Ave
Langley, BC
Canada
Phone:
(604) 999-2706
Email:
[email protected]